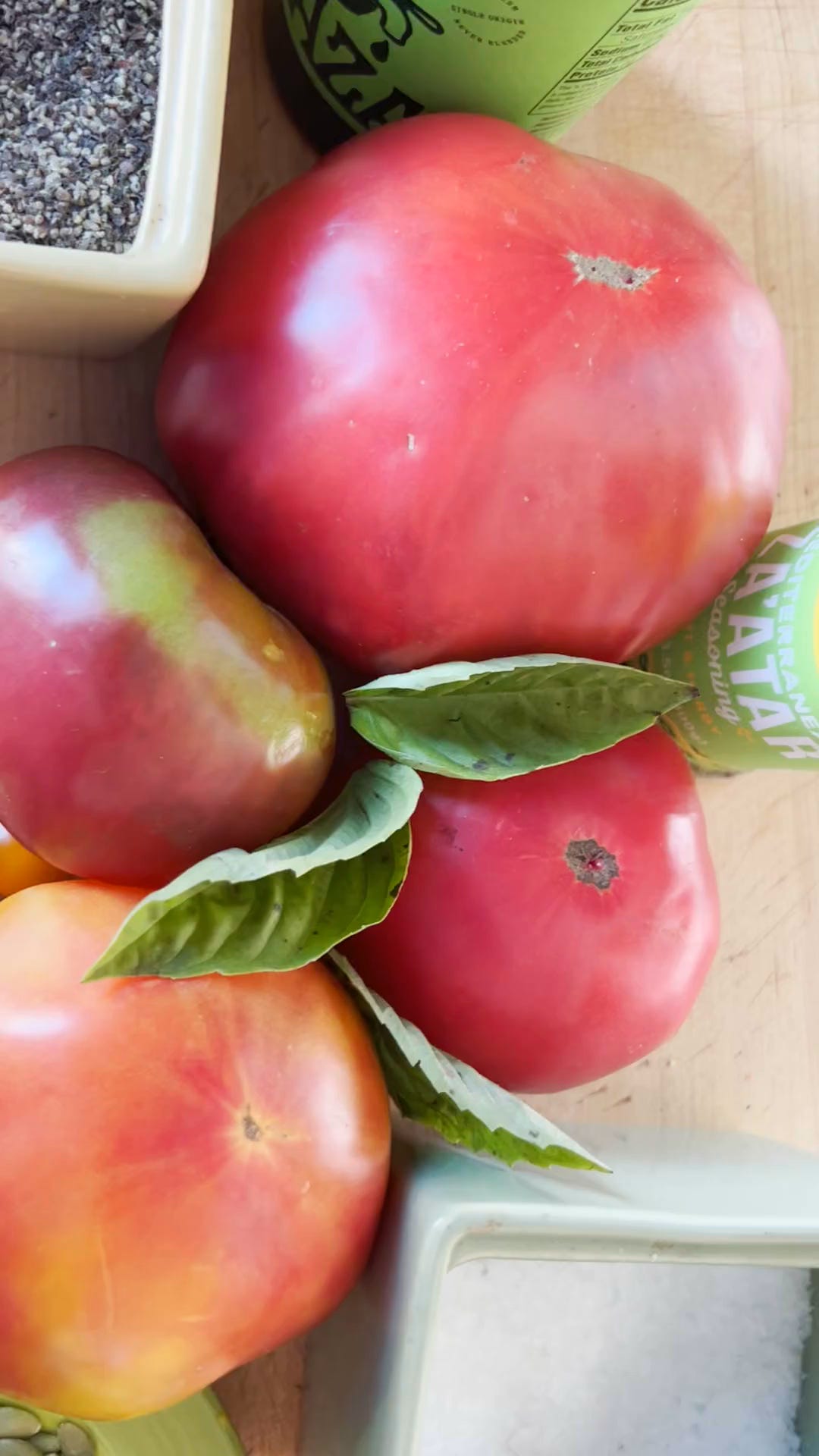 Juicy, red and luscious
Guess who?
Hello folks,
We hope you are all well and enjoying your last few weeks of summer in the Northern Hemisphere. It's been a relaxing and rejuvenating summer here. We've had some travel, some family-time, some me-time, and some work-time, along with a lot of wonderful inspiration to carry us through to the end of the year. We have a lot of great information to share with you in the coming months.
In September we will dig into brain health, and talk about some of the ancient practices and herbs that can help us protect and connect our brains and bodies. In October we will explore muscles, in November the senses (my favorite), and in December we will wrap it all up with simple takeaways from each of the systems that we have covered, which you can then implement into your daily life.
We also wanted to remind you to listen to our podcast, Brains & Bellies, on Spotify or Apple podcasts, if you'd like to deep dive into some topics such as: glucose monitors, essential oils DIY, the DUTCH test, Karma with Sri Preethaji, exercise physiology, or how to use spices in your daily life to improve your health. There really is some great information there, and we have interviewed scientists, spiritual leaders, sports medicine experts, and herbalists to name a few.
We cannot leave summer without talking about the wonderful, versatile juicy friend the tomato. Today we are sharing one of our favorite summer recipes using just a few ingredients with the star being tomatoes. This recipe is filled with fiber, antioxidants, vitamins C and Omega 3's. It's delicious, and versatile so you can add it to pasta, a protein, a fresh slice of sourdough, or have it on its' own and sip a glass of rose to wash it all down. Please let us know what you think, we'd love to hear from you.
Watch with a 7-day free trial
Subscribe to
Brains and Bellies Newsletter
to watch this video and get 7 days of free access to the full post archives.